The most recent Order of Publication notifying Delinquent Taxpayers as shown on the 2014 Real Property Tax Records who are "not to be found" will be published in The Nashville Ledger starting February 3, 2017 for 4 consecutive Fridays.
THE DELINQUENT TAX SALE WILL TAKE PLACE AT THE METRO DAVIDSON COUNTY COURTHOUSE.  THE REGISTRATION WILL BEGIN AT 11:00AM – 12:00PM AND THE SALE WILL START AT 12:00PM.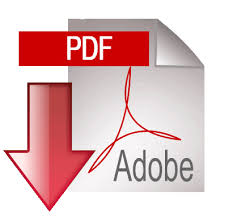 (Please note, Tax Sale Dates are subject to change.)
DELINQUENT TAX SALES
The following is the list of the Tax Sale dates and the Tennessean Newspaper dates.
Tennessean Newspaper                 Tax Sale
May 31, 2017                                           June 21, 2017
June 28, 2017                                         July 19, 2017
July 26, 2017                                          August 16, 2017
August 30, 2017                                     September 20, 2017
September 27, 2017                              October 18, 2017
October 25, 2017                                   November 15, 2017
November 22, 2017                              December 13, 2017
December 20, 2017                              January 17, 2018
*All dates are subject to change.
PURSUANT TO TENNESSEE CODE ANNOTATED SECTION 67-5-2501, THE FOLLOWING PROPERTIES WILL BE SOLD FOR DELINQUENT REAL PROPERTY TAXES, PENALTIES, INTEREST, COURT COSTS, ATTORNEYS FEES, AND OTHER LIENS OF THE METROPOLITAN GOVERNMENT IN THE JURY ASSEMBLY RM, GROUND FLOOR OF THE METROPOLITAN DAVIDSON COUNTY COURTHOUSE, ONE PUBLIC SQUARE, NASHVILLE, TN 37201. IN THE EVENT THAT ALL PROPERTIES ARE NOT SOLD BY 3:30 PM, THE REMAINING PROPERTIES WILL BE INCLUDED IN A SUBSEQUENT SALE.
TERMS OF THE SALE: CASH TO THE HIGHEST AND BEST BIDDER, SUBJECT TO THE RIGHT OF EQUITY OF REDEMPTION. THE PURCHASER(S) SHALL BE LIABLE FOR PAYMENT OF TAXES ASSESSED AGAINST THE PROPERTY BEGINNING WITH THE YEAR 2014 IN MOST CASES, AND CONTINUING SO LONG AS PURCHASER(S) SHALL OWN THE PROPERTY. IF THERE ARE ANY EXCESS FUNDS REMAINING FROM THE PROCEEDS OF SAID SALE, A REFERENCE MAY BE MADE TO PAY ANY FULL YEAR'S TAXES, INTEREST, AND PENALTY DUE AND PAYABLE TO THE METROPOLITAN GOVERNMENT ON THE DATE OF SALE.
*A POTENTIAL PURCHASER IS STRONGLY URGED TO RESEARCH PARCELS BEFORE THE AUCTION. The Metropolitan Government makes no representations or warranties whatsoever about the parcels auctioned.